Ergonomics 2020
About conference
EuroSciCon Ltd likes to take this opportunity to welcome all of you to "3rd Edition of International Conference on Ergonomics & Human Factors" which is to be held during March 18-19, 2020 at Berlin, Germany. Through our theme "Easy actions today, less pain tomorrow!!" the conference will analyze the recent advancements and new modes that can be enforced to the research and advancement to take Ergonomics, one step further.
The 2020 meeting promises to be a dynamic and informative event and going to explore the issues on work related factors, innovations and integrated approaches towards ergonomics, the speakers are a multidisciplinary gathering of globally perceived specialists that speak on the Ergonomics on different scientific sessions like Psychology, Musculoskeletal Disorders, Vision problems, Biomechanics, Human Factors Engineering, Organizational Ergonomics, Aerospace Human factors, Agriculture Ergonomics, Ergonomics Physiology, Auditory & Vocal Ergonomics, Physiotherapy, Orthopaedics, Occupational Health and Otolaryngology, Obesity, Individual Risk Factors, Anthropometry
This is a 2-days Meeting and you can participate in a number of educational formats including General Sessions, Poster Presentations, and Workshops/Symposium, Meet-the-Professor Sessions, Oral Presentations and other interactive and informal exchanges.
We trust you will discover the Meeting beneficial, enlightening and agreeable. We want to thank all EuroSciCon Members and participants whose commitments and cooperation have been basic to the accomplishment of the association!!
Ergonomics Conference 2020 invites all interested participants to join us for this venerate event at the impeccable destination Berlin, Germany.
Sessions/Tracks
Track 1: Psychology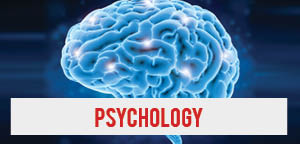 Psychology is the science of behavior and mind, embracing all aspects of conscious and unconscious experience as well as thought behaviors. Poor workstation designs can lead to increased cycle times, low quality of work, as well as exposure to high forces and awkward postures, thereby increasing the amount of psychological stress placed on an individual at work. Stress can also arise from the poor design of controls and displays that make it difficult for the operator to interpret information. Increased stress can directly influence a worker's behavior. Studies have shown that prolonged stress can lead to a decrease in cognitive function and human performance.
Dissociative disorders
Addictive disorders
Neuro developmental disorders
Neuro cognitive disorders
Bipolar disorders
Trauma and Stress
Somatic symptom
Anxiety disorders
Track 2: Musculoskeletal Disorders
MSDs are the single largest category of workplace injuries and are responsible for almost 30% of all workers. Repetitive movements are especially hazardous when they involve the same joints and muscle groups over and over and when we do the same motion too often, quickly and for too long. Tasks requiring repetitive movements always involve other risk factors for MSD such as fixed body position and force; the worker, in order to perform the task, has to sustain the shoulder and neck in an erect position to exert some force.
Carpal tunnel syndrome
Tendinitis
Ruptured / Herniated Disc
Digital Neuritis
Radial Tunnel Syndrome
Ligament Sprain
Muscle strains and low back injuries
Trigger finger
Epicondylitis (affects the elbow)
Rotator cuff injuries (affects the shoulder)
Track 3: Visual Ergonomics
Visual discomforts are frequent complaints of computer workers. Eyestrain and headaches blurred vision are the most common problems that were reported. It can also occur when your eyes start to feel tired, they may go slightly blurred, and they often get dry and itchy. Other problems include double vision, burning and dry eyes, eye fatigue, and light sensitivity. Neck shoulder and back pain can also be related to viewing the computer keyboard and/or screen. The American Optometric Association has designated this complex of problems as computer vision syndrome (CVS).
Lighting and vision are inter-dependent. Workplace lighting and visual ability both play a significant role in work posture. Workers alter postures to get relieved from stress on the eyes. Complaints of neck, shoulder and back pain can frequently be alleviated if visual ergonomics are identified.
Visual fatigue
Blurred or double vision
Burning and watering eyes
Headaches and frequent changes in prescription glasses
Computer vision syndrome (CVS)
Track 4: Biomechanics
Biomechanics is the study of the structure and function of biological systems such as humans, animals, plants, organs, fungi, and cells by the method of mechanics. Biomechanics is closely related to engineering, because it frequently uses traditional engineering sciences to analyze biological systems. Some simple applications of Newtonian mechanics and materials sciences can supply correct approximations to the mechanics of many biological systems. Applied mechanics, mostly mechanical engineering disciplines such as continuum mechanics, structural analysis, kinematics, mechanism analysis, and dynamics play prominent roles in the study of biomechanics. Usually biological systems are more complicated than man-built systems. Numerical methods are hence implemented in almost every biomechanical study. Research is done in an iterative process of hypothesis and verification, including several steps of modeling, computer simulation and experimental measurements.
Sports Biomechanics
Continuum Biomechanics
Comparative biomechanics
Bio fluid mechanics
Bio tribology
Computational biomechanics
Track 5: Human Factors Engineering
Human Factors Engineering and Ergonomics (HFEE) is concerned with ways of designing jobs, machines, operations, and work environments so that they are compatible with human capacities and limitations. The HFEE practitioner, operating within an industrial or governmental organization, is called upon to apply existing human performance knowledge to the design and modification of equipment and also to generate new experimental data required for equipment design. This course work is supplemented by research opportunities in a variety of human factors engineering and ergonomic application areas including auditory communication, computer displays, industrial safety, training, and transportation systems. Emphasis is placed upon particular content area courses, elective courses in the student's area of interest, and laboratory research under the direct guidance of an HFEE faculty member.
Product Designing
Tools Scheming
Work bench Manufacturers
Management Engineering
Vacuum Deposition Technology
Track 6: Organizational Ergonomics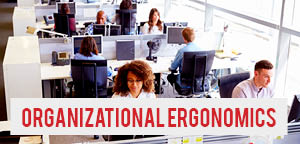 Organizational ergonomics is concerned with the optimization of socio-technical systems, including their organizational structures, policies, and processes. It is important that you protect your most valued resource from the silent pervasive elements that, with overexposure, can cause real and irreversible harm. A well-designed job could result in more engaged, healthy and productive employees, and these outcomes would benefit both employees and organizations. A properly designed job assures that the worker is able to accomplish what is required in a safe and healthy fashion, and thereby reduce physical and psychological strain.
Industrial Hygiene
Design of Tasks
Workstation layout
Awkward and uncomfortable postures
Organizing the work
Chemical hazards
Blood borne pathogens
Track 7: Aerospace Human factors
Human prospective and limitations are always present in flight operations. Thus, the knowledge that Human Factors provide, has applications in the management of different aeronautical issues. All staff in any civil aviation organization should have at least a general knowledge of Human Factors so that they are more aware of human's presentation, capabilities and constraints. This level of knowledge also helps employees understand any bulletins on Human Factors issues distributed by the organization. Human Factors consultants are handy resources when they are highly enlightened on Human Factors through education and experience. Consultants also provide advice free from internal organizational pressure and can provide solutions to specific problems that may have already been encountered elsewhere.
Flight documentation
Cabin design
Operational training and evaluation
Visual performance and collision avoidance
System effectiveness
Well-being of crew members
Track 8: Agriculture Ergonomics
Agriculture is generally recognized as the nation's most hazardous industry and displays high rates of musculoskeletal disorders with evidence to suggest that ergonomic risk factors are involved; there is antiquity of application on ergonomic approaches in agricultural workplaces. Review of reported occupational injuries shows that sprains and strains predominate as major types of injury, accounting for 43% of all reported agricultural occupational injuries. Back injuries are generally acknowledged by agricultural employers and workers' compensation insurers as a significant problem from the perspectives of both incidence and cost.
Slips and falls
Repetitive hand tasks (propagation, canning, pruning)
Lifting/carrying
Shipping; labeling
Field Pruning
Track 9: Ergonomics Physiology
Physical ergonomics is about the human body's responses to physical and physiological work prospects. Strain injuries from repetition, vibration, force, and posture are the most common types of issues, and thus have design implications Changes in occupational activities are associated with a gradual replacement of jobs that require much dynamic effort by those that involve static and mental efforts. Classic occupational physiology dealing with systemic changes occurring during a dynamic effort is largely superseded by biochemical and electrophysiological studies of changes in cellular physiology evoked by static effort and changes that accompany mental overload and stress.
Gender & Work
Aging
Exercise Physiology
Cyto Architecture
Applied physiology
Track 10: Auditory & Vocal Ergonomics
Auditory displays can be defined broadly as instances whereby sound conveys information to a user interacting with a system. Audio output and feedback have become a ubiquitous element in human-machine systems as a result in part of engineering improvements in sound delivery capability. Technological advances in electrical systems, and especially in digital computing technologies, however, have made the implementation of a nearly limitless library of high-fidelity sounds possible and indeed pervasive in a vast array of everyday devices.
Auditory warnings and displays
Sonification
Noise
Automatic speech recognition and voice input devices
Multimodal displays
Track 11: Physiotherapy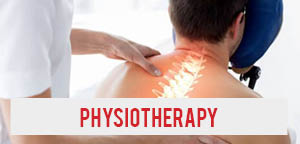 Physical therapy attempts to mark the sickness, or injuries that limit a person's abilities to move and perform functional activities in their daily lives. Modern day workplaces can be challenging, health and safety in the workplace is of paramount importance. It is well identified that work is important for physical health, mental health and well-being and a healthy and productive workforce is good for business. There has never been a time when the role of the occupational health physiotherapist in the workplace has been so vital. Workers with musculoskeletal disorders account for 49 per cent of sickness absence. Physiotherapists are extremely well placed to provide a vital role in supporting employees. Rapid physiotherapy interventions at the place of work with clinicians who understand and have direct access to workplace environments have been developed.
Exercise therapy
Joint Mobilization and Manipulation
Manual Traction
Electrotherapy
Acupuncture
Deep Transverse Frictions
Myofascial Release
Taping
Track 12: Orthopaedics
Surgery is one of the medical domains with high physical and mental demands and involves a series or risks for the surgeon. This is all the more important that surgery, including orthopedics, is developing and strives to change the operating techniques to minimally invasive what increases the negative impact on the health, comfort and quality of life of surgeons. The physical and cognitive essentials during surgery pose substantial ergonomic stress. The intraoperative surgical workplace is affected by stressing environmental factors and, additionally, surgeons have to perform high-force as well as high-precision tasks in combination with multimodal information processing. This leads to increased stress and strain, resulting in muscle overload, fatigue of surgeons and higher risk for human error and for inefficiencies in operations, causing that surgeons suffer from severe musculoskeletal disorders with progressing working life. Another factor affecting working conditions and surgeons' effectiveness is workflow and surgical team cooperation. Taking these all aspects into consideration, the recommended solution is to redesign surgical processes in order to improve efficiency, safety, and comfort for the operating team, while reducing physical strains on surgeons.
Body Posture
Surgical Instruments
Operating Lay out
Work Flow
Cooperation in surgical team
Physical & Mental overload of surgeons
Time Extension of Treatment
Track 13: Occupational Health and Otolaryngology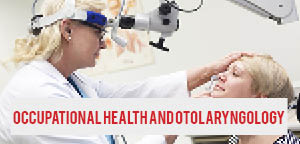 Occupational health deals with all aspects of health and safety in the workplace and has a strong focus on primary prevention of dangers. Health has been defined as "a state of complete physical, mental and social well-being and not merely the absence of disease or disability". Otolaryngology is a science of medicine that deals with conditions of the ear, nose, and throat (ENT) and related structures of the head and neck. Occupational health and Otolaryngology should aim at: the promotion and maintenance of the highest degree of physical, mental and social well-being of workers in all occupations; the protection of employees in their work from risks prevents adverse effects to health; the placing and maintenance of workers in an occupational and healthy environment results in physiological and psychological capabilities.
Effect of atmospheric pressure
Effect of noise on cochlear hair cells
Tinnitus induced by noise
Vertigo induced by Aeronautics
Allergic rhinitis induced by occupational factors
Vocal problems
Track 14: Obesity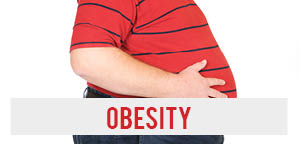 Obesity, which oppress a third of all people in the world, has consequences in the workplace, though normally not seen in epidemic proportions among workers, it is no longer unusual. Obese employees need some special ergonomic needs. Furniture and equipment designed for these workers, biomechanics help offset the difficulties they face in performing routine office tasks. For obese people with office jobs, discomfort is a common complaint. Surveys of many working employees shows that obese workers experience substantially more work-related discomfiture than individuals of normal average weight. This increases according to the level of obesity. Their exposure to ergonomic risk follows a similar pattern.
High-risk Activities
Sitting-Lower Back
Over Eating at Work Stations
Ideal Postures
Track 15: Individual Risk Factors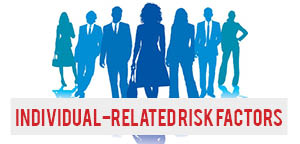 Age is the most analyzed risk factor. Living habits like smoking and drinking are observed to be significantly associated with injury events. Obesity has a higher overall risk of occupational injury. Small and Medium-scale Enterprises showed that poor nocturnal sleep habit was related to a significantly higher prevalence of risk. Education has also been found to have a confederation with occupational injury, such that no formal education was associated with markedly high risks. The commonest job-related factors found by the researchers are: work type, workplace, work duration, length of shift work experience, job burnout and job dissatisfaction.
Poor work practices
Poor rest and recovery
Poor nutrition, fitness and hydration
Poor overall health habits
Track 16: Anthropometry
Anthropometry is the branch of the human science that deals with the physical measurement of the human body, particularly size and shape. Ergonomics is the science of work of the people, who do it and the way it is done; the tools and equipment they use, the places they work in, and the psychological aspects of the working environment. In a simplified way it can be explained as the adaptation of work to man.. One application of anthropometrical measurement in ergonomics is the design of working space and the development of industrialized products such as furnishing, cars, tools, work stations, chairs etc. A well-developed tool will perform better in a worker's hand without harming his bodily structures.
Auxologic
Aesthetic
3D Body Scanners
Baropodographic
Neuro imaging
Past Conference Report
2nd Edition of International Conference on Ergonomics & Human Factors was organized during April 29-30, 2019 at London, UK. With the support and contribution of the Organizing Committee Members, we successfully hosted the event at the conference venue.
Firstly we must thank you for trusting us and participating at Ergonomics & Human Factors Conference 2019, a global platform to discuss various important aspects of Ergonomics and its application.
There are infinite reasons to extend our gratitude to you for making the Ergonomics & Human Factors 2019 outstanding conference. We couldn't have done it without your continuous support and believe towards our organization, which mutually made to achieve new height in the field of Ergonomics.
The conference was marked by the attendance of Scientists, Professors, Young and brilliant researchers, Business delegates and talented student communities representing more than 30 countries, who have driven this event into the path of success.
The conference was organized around the theme "Easy actions today, Less pain tomorrow!". The event implanted a firm relation of upcoming strategies in the field of Ergonomics with the scientific community. The conceptual and applicable knowledge shared, will also foster organizational collaborations to nurture scientific accelerations. Mrs. Ernie Davis, Powerhouse Motivations Coaching & Leadership Solutions, USA was the moderator of Ergonomics & Human Factors 2019. We are much thankful to Zuha for her great support and help in making this event more interesting.
The conference proceedings were carried out through various Scientific-sessions and plenary lectures, of which the following Speakers were highlighted as Keynote speakers Deborah Alperovitch-Najenson, Tel Aviv University; University of Ben-Gurion of the Negev, Israel; Maris Ozolins, University of Latvia, Latvia. The conference witnessed an amalgamation of peerless speakers, Keynote speakers, well-known researchers and delegates who enlightened the crowd with their enviable research knowledge and on various alluring topics related to the field of Ergonomics through their fabulous presentations at the podium of Ergonomics 2019.
Euroscicon offers its heartfelt appreciation to all the Organizing Committee Members, Chairs and Co-chairs, Speakers, Students, Media Partners and Editorial Board Members of Archives of Medicine journal, who supported the conference in every aspect for the awe-inspiring exhibition at the venue.
We are also obliged to various delegate experts, company representatives and other eminent personalities who supported the conference by facilitating active discussion forums. So as continuation of Ergonomics & Human Factors 2018, we would like to heartily invite you to our upcoming 3rd Edition of International Conference on Ergonomics & Human Factors scheduled March 18-19, 2020 Berlin, Germany with the theme Easy actions today, Less pain tomorrow!!. We look forward to seeing your benign presence with active contribution and support to make this event successful once more
About Berlin, Germany
Berlin, the German capital, is renowned for its exceptional variety of attractions, its flourishing cultural scene and a way of life that's both fast-paced and relaxed. Berlin's economy is mainly based on the service sector due to being one of the most popular touristic destinations in Europe.
Contrasts between historical buildings and modern architecture, between the traditional and the modern are what set the city apart from the rest. The sights of Berlin – from the Brandenburg Gate to the Federal Chancellery – tell the story of an entire nation.
Nowadays, people look to Berlin for the latest trends in lifestyle, music and art. Inspired by this outpouring of creativity, growing numbers of artists are arriving in the city from around the world, making it one of Europe's most exciting destinations.
A feature of Berlin, aside from its exuberance, is the way it continuously reinvents itself.
Berlin also has a relaxed vibe and lots of open spaces for a breath of fresh air. No city in Germany is greener than Berlin with its forests, lakes and sprawling parks. Locating in the eastern part of Germany Berlin is an important hub to the Eastern European states like Poland. In this area there are many of the lakes like Wannsee and Tegeler See. But also if you take the S-Bahn direction East you will soon find yourself in the middle of great nature and lots of nice lakes that invite you to jump in and cool off during summertime.
Learn more
USA Ergonomics Universities
Harvard University | Massachusetts Institute of Technology | Euroscicon | Stanford University | University of California Berkeley | California Institute of Technology | Euroscicon Conferences | Johns Hopkins University| Ergonomics Conferences | University of California San Francisco | Yale University | Princeton University | Scripps Research Institute| Euroscicon Conferences | Cornell University | Duke University | Washington University in St. Louis| Columbia University | Rockefeller University |Applied Ergonomics Conferences |Euroscicon |University of California San Diego | University of Chicago | University of Wisconsin Madison | University of Michigan | University of Pennsylvania | Ergonomics Conferences | University of Washington | Euroscicon Conferences | North western University | Vanderbilt University | Emory University | University of Texas | Brown University | Indiana University | Euroscicon |University of Arizona | Ohio State University |University of Alabama | University of Pittsburgh | Michigan State University | University of Virginia | Arizona State University| Brandeis University | Georgia Institute of Technology | Euroscicon Conferences | Euroscicon | University of Florida | Purdue University | University of Maryland | Ergonomics Conferences | New York University |Applied Ergonomics Conferences| University of Utah |University of Kansas |Euroscicon Conferences | University of Rochester| Colorado State University | Boston University| Florida State University | Wesleyan University | Miami University | Euroscicon | Albany Medical College |Applied Ergonomics Conferences|
European Ergonomics Universities
University of Oxford | University of Cambridge | University of Copenhagen | University College London | Imperial College London | Swiss Federal Institute of Technology Zurich| Euroscicon | University of Zurich | Karolinska Institute | University of Munich | University of Edinburgh |Applied Ergonomics Conferences| Pierre and Marie Curie University | Heidelberg University | University of Manchester | Catholic University of Leuven | Ergonomics Conferences |University of Helsinki | Freie Universität Berlin| Utrecht University | Uppsala University | Euroscicon |Wageningen University and Research Center | Humboldt-Universität zu Berlin | University of Groningen | University of Barcelona | Euroscicon Conferences |Technical University of Munich | Leiden University | University of Basel | University of Strasbourg | University of Freiburg| Stockholm University | University of Gothenburg | University of Sheffield | Eberhard Karls University | Euroscicon | University of Padua | University of Würzburg|Applied Ergonomics Conferences | Université Paris-Sud | University of Vienna | University of Bristol | Free University of Brussels | University of Milan| University of Amsterdam | University of Nottingham | University of Hamburg | University of Oslo | University of Leeds|University of Birmingham | Euroscicon Conferences | University of Southampton | Euroscicon | University of Bern | University of Cologne |Applied Ergonomics Conferences| Medical University of Vienna|University of Münster | University of Lisbon | Ergonomics Conferences |University College Dublin | University of Aberdeen | University of Liverpool | Applied Ergonomics Conferences| Trinity College Dublin | Delft University of Technology| Bielefeld University | Euroscicon Conferences | University of Leipzig | Cardiff University | University of York | University of Regensburg | Euroscicon | University of Warsaw | Ergonomics Conferences
Asian Ergonomics Universities
University of Tokyo | Ergonomics Conferences | Euroscicon Conferences | National University of Singapore | Kyoto University | Peking University| Tsinghua University | Weizmann Institute of Science | Osaka University | Euroscicon | Seoul National University | Shanghai Jiao Tong University | Fudan University | Zhejiang University | Tel Aviv University | Hebrew University of Jerusalem | University of Hong Kong | Tohoku University | Nanyang Technological University | Korea Advanced Institute of Science and Technology| Euroscicon | Hokkaido University | National Taiwan University | Keio University | Shandong University | Nagoya University | Sungkyunkwan University | Yonsei University | Kyushu University | Ergonomics Conferences |Sun Yat-sen University | Huazhong University of Science and Technology | Wuhan University | University of Science and Technology of China | Tokyo Institute of Technology | Tokyo Institute of Technology | King Abdulaziz University | National Cheng Kung University | Kobe University | Korea University | Pohang University of Science and Technology | Indian Institute of Science | Euroscicon Conferences | Applied Ergonomics Conferences| Nankai University | Tongji University | King Saud University | Nanjing University | Euroscicon | Harbin Institute of Technology | University of Tsukuba| Kyung Hee University | Sichuan University|Xiamen University | Chonnam National University | Jilin University | Central South University | University of Tehran | Aligarh Muslim University | Chinese University Hong Kong |Applied Ergonomics Conferences| University of Delhi | Euroscicon | South China University of Technology | Waseda University | Euroscicon Conferences | Southeast University|Soochow University | Mahidol University |Hiroshima University |Applied Ergonomics Conferences| Tianjin Medical University | Kanazawa University | Tehran University of Medical Sciences | Kumamoto University | Kyungpook National University | National Yang-Ming University | China Medical University Taiwan | Euroscicon |Applied Ergonomics Conferences|
Australia & NewZealand Ergonomics Universities
University of Queensland Australia | Ergonomics Conferences | University of Melbourne |Applied Ergonomics Conferences| University of Sydney | Monash University | University of New South Wales | University of Western Australia | University of Auckland | Euroscicon | University of Otago | Applied Ergonomics Conferences| University of Adelaide | Australian National University | Ergonomics Conferences | University of Queensland Australia |Applied Ergonomics Conferences| Euroscicon Conferences|
Major Ergonomics Societies
Boletin Argentino de Ergonomia | Ergonomics Society of Australia (ESA) | Euroscicon | Österreichische Arbeitsgemeinschaft für Ergonomie (ÖAE) | Applied Ergonomics Conferences|Brazilian Ergonomics Association | Ergonomics Conferences | Chilean Ergonomics Society (SOCHERGO) | Federation of European Ergonomics Societies (FEES) | SELF, la Société d'Ergonomie de Langue Française | Finnish Ergonomics Society | Gesellschaft für Arbeitswissenschaft |Applied Ergonomics Conferences| Hong Kong Ergonomics Society | Iranian Ergonomics Society | Euroscicon | Euroscicon Conferences | Irish Ergonomics Society (IES) | Societa' Italiana di Ergonomia | Japan Ergonomics Society | Ergonomics Conferences | Ergonomics Society of Korea | Sociedad de Ergonomistas de Mexico Dutch Ergonomics Society | New Zealand Ergonomics Society | Nordic Ergonomics Society | Norwegian Ergonomics Society | Applied Ergonomics Conferences| APERGO | Ergonomics Society of South Africa | Euroscicon Conferences | Asociacion Española De Ergonomia | Euroscicon | Schweizerische Gesellschaft für Ergonomie (SwissErgo) | Ergonomics Conferences |Ergonomics Society of Taiwan | The Ergonomics Society of Thailand | All-Ukraine Ergonomics Association | The Ergonomics Society | Human Factors and Ergonomics Society (HFES)|Applied Ergonomics Conferences|
Related Conferences to Ergonomics
5th Edition of International Conference on Occupational Health and Public Safety, April 18-19, 2019, Berlin, Germany | Euroscicon Conferences | 2nd World Congress on Osteoporosis and Bone Health, April 22-23, 2019, Madrid, Spain | 15th Edition of International Conference on Health & Primary Care, May 27-29, 2019, Barcelona, Spain | Euroscicon Conferences | International Expo on Sports & Fitness Expo-2019, March 11-12- 2019, Amsterdam, Netherlands | 10th International Conference on Alternative Medicine, June 06-07, 2019, London, UK | Euroscicon | 10th Edition of International Conference on Preventive Medicine & Public Health, July 11-12, 2019, Vienna, Austria | Euroscicon Conferences
Major Ergonomics Related Research Units
National Institute for Occupational Health | Euroscicon | Ergonomics of Posture and Movement Research Unit | KTH Royal Institute of Technology | FIRA Part of the Exova Group, Hertfordshire | Ergonomics Conferences | Industrial Design Studio - Ergonomic Interaction, Hawthorn | AON Empower Results, London | Applied Ergonomics Conferences | NSF The Public Health and Safety Organization, USA | ERGO Inc,Canada | Auburn Engineers.Inc, USA | NEXGEN Ergonomics | EWI Works,Edmonton | International Source for Ergonomics, Ontario | Euroscicon | Santec, US Great Lakes | Euroscicon Conferences | Applied Ergonomics Conferences| Alberta, Canada | Ergo Web,Carefree | Ergonomics Conferences | HermanMiller,USA | Tavistock Development Company, Florida | Ibotta, Colorado | Ergonomics Conferences |Mind Share, United States | Euroscicon Conferences | Quicken Loans, Michigan | Piston Cloud Computing,California | Euroscicon |The Ergonomics and Human Factors Unit, Israel | Applied Ergonomics Conferences
Ergonomics Job Opportunities
Ergonomics Technical Advisor, Fairfield County, OH | Euroscicon | 6K8CP3-Systems Engineer 3 - 6F8-Human Factors and Ergonomics, Hazelwood, MO | Euroscicon Conferences | Safety, IH and/or Ergonomics Intern, Smyrna | 2018 Intern Undergraduate - Focused Market Sales – Ergonomics, Holland | Safety & Ergonomics Supervisor, University Park | Ergonomics Conferences |Harmony Attribute Engineer , Dearborn | Human Factors %26 Ergonomics Sales , Dallas | Ergonomics Specialist at Environmental & Occupational, CA | Business Development Manage, Dallas | Randstad Engineering, Greenville | Applied Ergonomics Conferences | CNC Machinist II, Morton Grove | Euroscicon | Human Factors Ergonomics Sales, United States-Texas-Houston | Euroscicon Conferences | Athletic Trainer, Program Manager, East Hartford Connecticut | Environment, Health, and Safety Specialist, Wendell, North Carolina | Applied Ergonomics Conferences|Prevention Specialist, USA | HSE Specialist, USA-Colorado-Brighton |Ergonomics Conferences |Safety and Health Director, Granville County, NC | Forged Technologies NAFTA HSE Manager, Pewaukee | Euroscicon | Utility Coordinator, US-NC-Raleigh | FM2 General Maintenance Technician Level II, Franklin |Ergonomics Conferences
Major Ergonomics Journals
Journal of Community Medicine & Health Education | Applied Ergonomics Conferences| International Journal of Pharmacy and Drug Research | International Journal of Instrumentation Science and Engineering |Ergonomics Conferences |Occupational Medicine & Health Affairs | Euroscicon | Journal of Palliative Care & Medicine | Euroscicon Conferences | Journal of Sports Medicine & Doping Studies | International Review of Applied Engineering Research | International Journal of Emergency Mental Health and Human Resilience |Ergonomics Conferences |International Journal of Industrial & Production Engineering & Tech | Applied Ergonomics Conferences| Journal of Community Medicine & Health Education | Euroscicon | International Journal of Hospitality Administration and Management | Journal of Health & Medical Informatics| Ergonomics Conferences | International Journal of Pharmacy and Drug Research | Health & Medical Economics | International Journal of Nursing Sciences and Practice | Euroscicon Conferences |International Journal of Material Sciences and Technology|Applied Ergonomics Conferences | Euroscicon |Ergonomics Conferences |